Basilica dei Frari - Artworks
Chapel of St John the Baptist
Page 14 of 26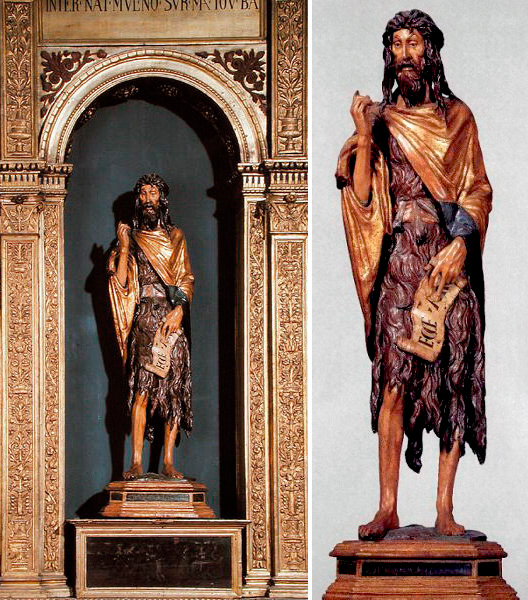 The work was commissioned to the master of the Florentine School, Donatello, and is the only masterpiece he left Venice. The long restoration completed in 1973 brought to light the original idea of the artist who instead were stacked two repainting. The statue is placed in the central compartment of the wooden altar, in the sides are the statues of Saints Zenobius and Genevieve. At the top, the Annunciation and the statue of the Risen Christ, above which stands the lily symbol of Florence. On the dais they are scenes from the Life of John the Baptist attributed to Andrea Schiavone. Under the altar, a wooden statue contains the relics of the Blessed Gentile da Matelica dei Frati Minori, who was martyred in Persia September 5, 1340.
Artwork: Wooden statue of John the Baptist.
Artist/Author: Donatello
Date: 1438
Artistic Technique: Sculpture
Location: Chapel of St John the Baptist (number 17). See church plan.
back to top