Basilica dei Frari - Artworks
Tomb of General Jacopo Marcello
Page 20 of 26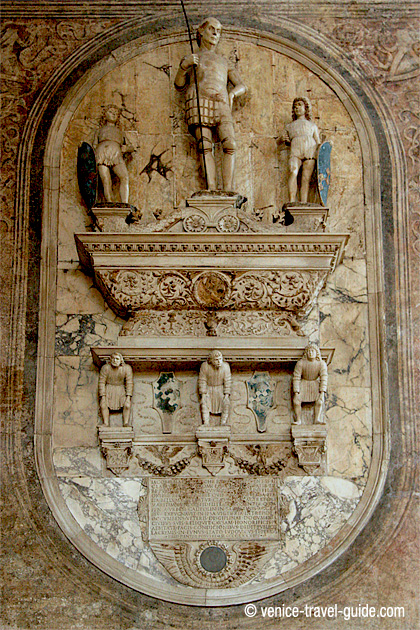 Jacopo Marcello was general captain of the Venetian fleet, and lost his life during the war of Gallipoli. The statue of the captain is placed over the elegant urn with floral scrolls and is flanked by two putti holding the coats of arms of his family. The urn is supported by three telamons and placed in a marble oval.
Artwork: Monument to Jacopo Marcello.
Artist/Author: Pietro Lombardo
Date: 1488
Artistic Technique: Sculpture
Location: Right transept (number 25). See church plan.
back to top