Basilica dei Frari - Artworks
Tomb to Doge Giovanni Pesaro
Page 4 of 26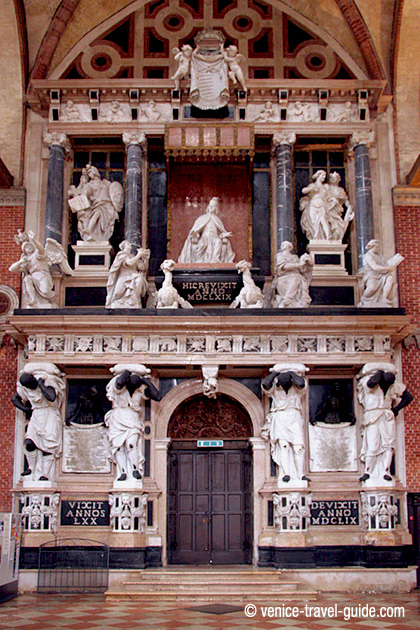 The Pesaro family had as his burial chapel the apse of the sacristy, but only for one of them who was elected doge made this grand mausoleum. The project was realized by Baldassarre Longhena, marble statues by Melchior Bartel of Dresden while the two bronze skeletons and the two monsters placed under the doge's throne by Bernardo Falcone of Lugano.
Artwork: Monument to Giovanni Pesaro.
Artist/Author: Baldasarre Longhena, Melchior Barthel and Bernardo Falcone da Lugano.
Date: 1660-69
Artistic Technique: Sculpture
Location: Left aisle (number 4). See church plan.
Read more...