Basilica dei Frari - Artworks
Triptych by Giovanni Bellini (Sacristy)
Page 16 of 26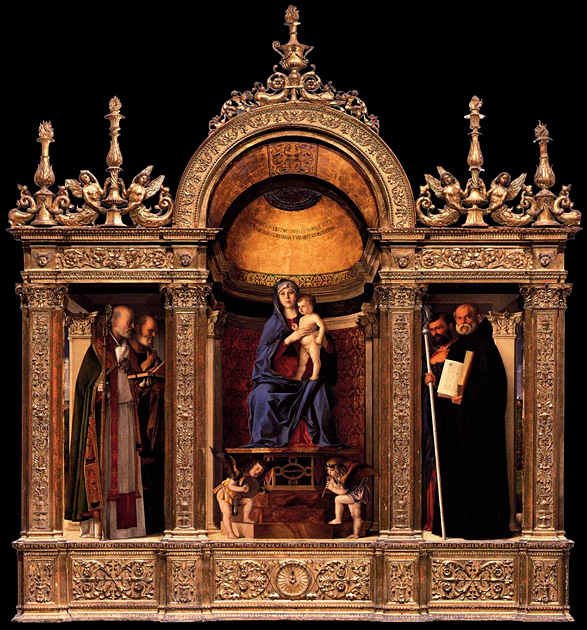 The work was commissioned ten years before its implementation by the Pesaro family's (branch of san Benedetto), who had placed his own chapel in the apse of the sacristy. In the central compartment depicting the Virgin Enthroned with Child and two angels playing musical instruments, while in the sides are placed on the left, the figures of St. Peter and St. Nicholas of Bari, on the right, St. Mark and St. Benedict. The frame that holds the tables was probably designed by Bellini and carved by Jacopo da Faenza.
Artwork: Madonna Enthroned with Child and Saints (triptych).
Artist/Author: Giovanni Bellini
Date: 1488
Artistic Technique: Painting on table.
Location: Sacristy, apse (number 21). See church plan.